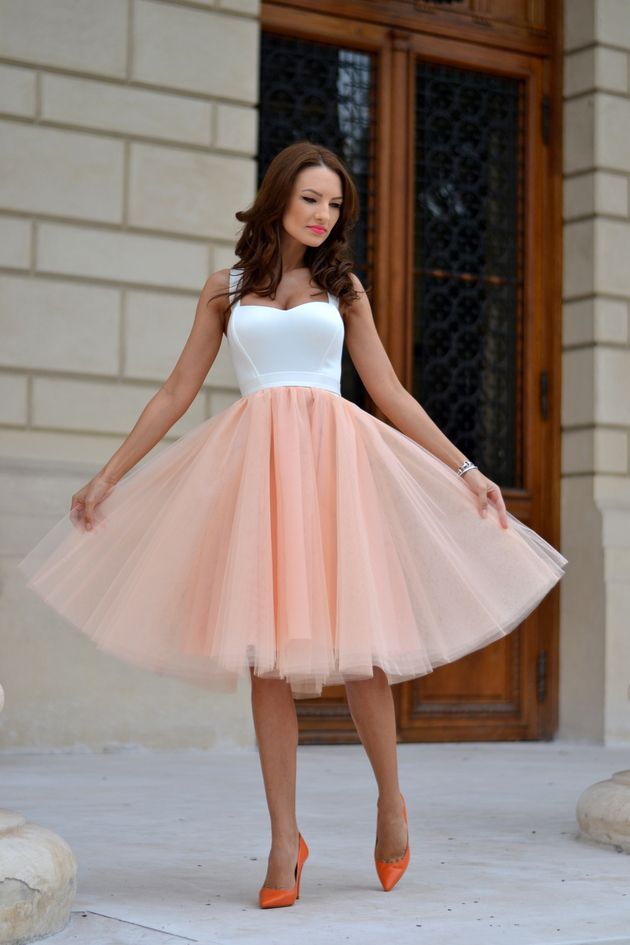 Good morning, darlings! Rise and shine!
 I was supposed to post these pictures on Monday, but since I finished work at 4 a.m.,
 I fell asleep instantly before I got the chance to prep the pics. You've already seen
 a preview on Facebook and I'm extremely excited for all the positive feedback, so here 
are all the pics. And I mean ALL! I'm pretty sure I'm going to look like that "obsessed
 of its work" type of person, but I love this beauty so much. I'm always saying that...
I know, I know, but I wouldn't be able to make it through the day if I didn't love what I do. And I'm extremely glad and grateful that you do, too! Since you've all loved the tulle
 skirt so much, but you've been constantly

 

asking me about that so craved H&M body 
ever since, I've decided to create this model. I'm sorry again that you can't see 
its true beauty through the pics, but I guess it's more desirable and more important 
when reality is better than the pictures, isn't it?! 
Have a beautiful day, little ballerinas! 
Instagram @mysilkfairytale